Product
Mechanical Parking System
Our mechanical parking systems are designed in various dimensions and sizes to suit the different requirements of our valued clients, saving land space and facilitating as many parking lots as required.
Our Mechanized Car Parking Solutions
CT ELEVATOR provides several mechanical parking systems to make vertical transportation of automobiles a breeze.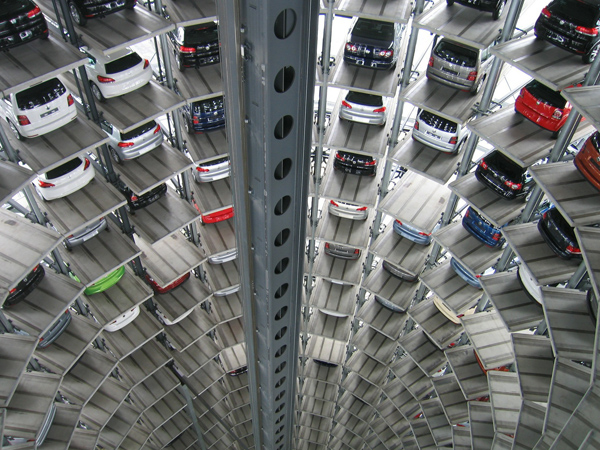 1
2-Tier Ground Level Sliding Type
Equipped with vertically moving top pallet and ground pallets that move both directions, this equipment offers functional benefits to shopping malls, office and residential buildings, thanks to the PLC intelligent control system.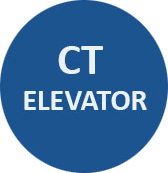 2
Multi-Tier System Sliding Type
Each pallet provides separate parking space for one car with the ground pallets allowing the exit of vehicles quickly and conveniently.
Multi-Tier Sliding System with Underground Pit Type
Having an empty middle layer, this equipment allows the pallets to move freely in exchange for the parking space. Clients can choose from three exclusive designs such as open, semi-closed, and fully enclosed style.
Multi-Tier Lifting System with Underground Pit Type
Built for at least three cars, this parking system can be customized to your preferred size and height with an underground bay suitable for anti-theft arrangement.
Automated Pallet Movement Type
Enjoy a degree of automation with our advanced parking system that comes enclosed as an ideal car parking solution for large residential districts or shopping malls with huge parking capacity and hundreds of parking lots.
Car Park Tower (Vertical Lifting and Parking Type)
Benefit from our vertical parking and lifting system that allows 40+ cars enclosing 50 square meters of area with concrete or steel.
Car Platform Lift System (Scissor + Semi-Hydraulic Type)
An advanced combination of motorized and hydraulic systems makes this equipment a better choice than a dedicated hydraulic platform when it comes to noise level, height limit, and space requirements.
We have manufactured this 360° automated turntable to make the turning and change of direction easy for cars where space is too limited.
Car Platform Lift System (Hydraulic Type)
This system uses the hydraulic method which raises its platform to allow another car to park below it.
Car Platform Lift System (Double Scissor + Electric and Pneumatic Type)
Similar to the Car Platform Lift System (Scissor + Semi-Hydraulic Type) but is able to be raised to an even greater height of up to 5m.